Pocket Squares and Handkerchiefs continue to be a timeless accessory. We believe that if a product is made to touch your skin, it should be of the highest quality & natural in origin. Our products are primarily linen because historically its use has centered around the body & is time tested through the ages. Linen's use has ranged from priestly and royal garments to burial shrouds. Linen is the obvious choice. Today, linen is still as relevant and as superior a fabric for the body today as it was years ago. In a culture that seeks to substitute what traditionally has been natural and beneficial with a cheaper engineered polymer material, it is imperative that the consumer demand what is best for their body.
Our Men's Pocket Squares and Handkerchiefs offer styles that range from a classic hemstitch, corded borders, hand rolled hems, satin bands, pin stripe, or sport and hobby embroidered selections.
Our Ladie's Handkerchiefs come in a variety of styles, such as filigree lace, shamrock lace, wedding bell lace, embroidered shamrock, and a flawless hemstitch.
Pocket squares and handkerchiefs are a welcome addition in times of celebration or when needed to provide comfort, quickly wipe away a smudge, a clean surface to sit on during an impromptu picnic, an unfortunate allergy attack, or waving at a loved one in a crowded space.
Browse our line of fine linen and cotton Pocket Squares and Handkerchiefs. Whether you need one quickly for fashion or function, we're confident you'll find one that suits your style.
Shop by Category
Best Sellers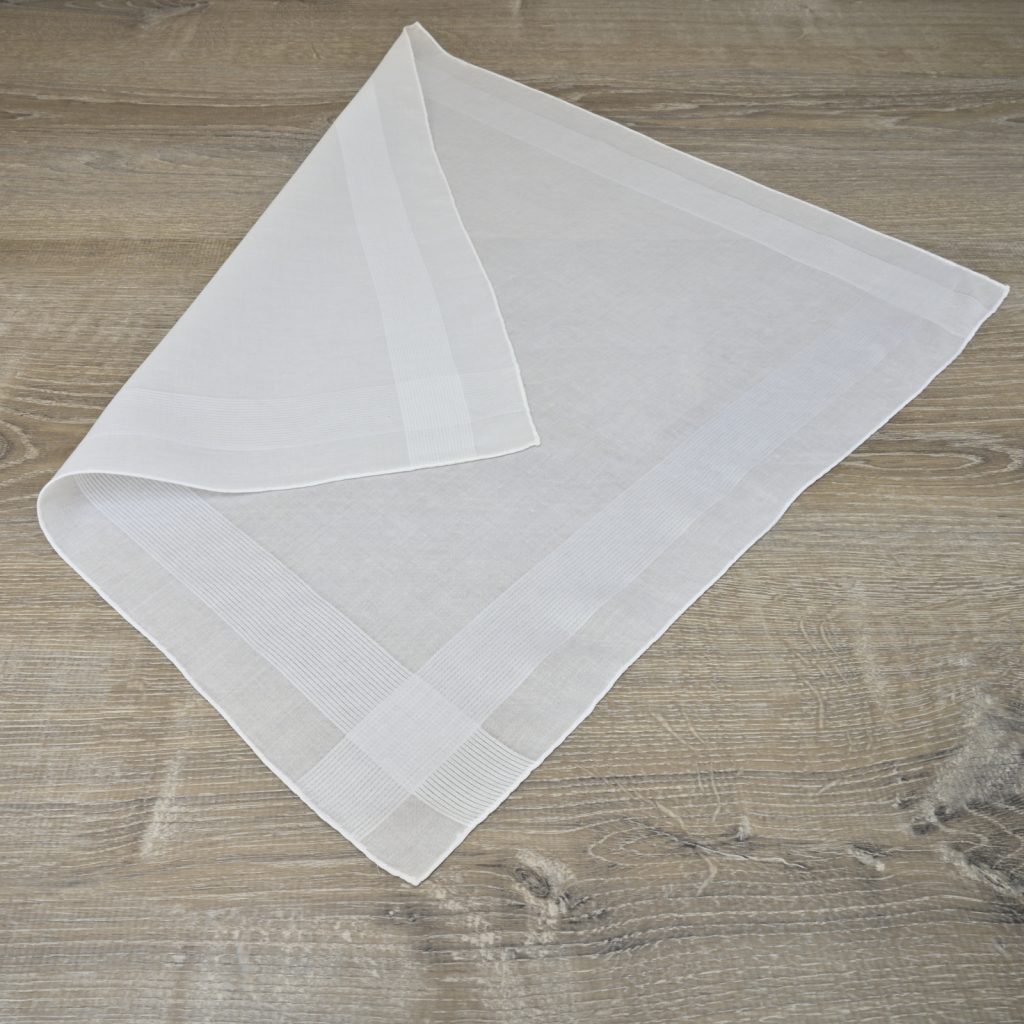 Corded Border Hand-Rolled White Cotton Handkerchief – 18″
Our Corded Border Hand-Rolled Cotton Handkerchief is a timeless accessory. This 18″ handkerchief features an expertly crafted hand-rolled edge with an elegant corded border.